By
John
- Mon Nov 02, 2020 5:25:11 pm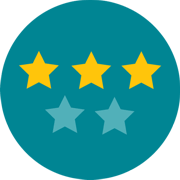 - Mon Nov 02, 2020 5:25:11 pm
#55184
Should have posted this last week, but it's better late than never.
Almost every day in the merge, I posted in my confessional that I was expecting to be targeted and sent home. Then, almost every night I convinced myself I'd be okay despite all the warning signs being there. The same exact thing happened when I was eliminated, and they got me good. I was surprised to see my name pop up 5 times despite knowing I was in a ton of danger. While I don't know if the timing made sense from everyone's perspective, the final 3 all made it to the end while deciding to get rid of me at that point, so I really can't be mad at them for their decisions. I actually wish I was more bitter about it, but yeah I'm not mad at all. More surprised I made it as far as I did with how many people had been throwing my name around even before we made it to the merge. So yeah, while I tried to do literally everything I could have to make it further and potentially win this game, I'm extremely proud of how I played to get to the final week of this thing. At least I can't name a single move I made that I personally regret.
Thanks again for allowing me to play. I know I was recruited a long time ago to no avail, and I've always wanted to sign up for this series. Extremely happy the timing finally worked out for me to be able to join the cast during a month which allowed me to put my all into this game.....especially because I doubt I will ever have as much time to invest in another one of these due to my normal work schedule. Honestly, this was the one good perk during this garbage year of being antisocial due to the virus. Definitely was a great distraction from the rest of the world.
I also got way more into this game than I was expecting. The cast, the people, the hosts, the structure, everything as a whole made you want to come back every day and hang out around here as much as you possibly could. I feel like this was the closest simulation to the actual show that I will ever get in terms of real people from different parts of the country (or world I guess) from different age brackets having to work together and interact with each other. I usually take on the role of another character and get invested in the creativity of trying to be someone else to keep things interesting, but everyone here played as themselves which made it much more real. People held their emotions on their sleeves, and players built real connections with others probably due to the instant message function. Coming into this game, I never would have expected to be comfortable trusting some people as much as I did and telling them some of the info I did in order to maintain that trust. Then again, I also would have never thought of myself as a leader of any type of group, much prefer the mindset of playing the middle and flipping between two groups, but you work with the people you think you can rely on. Have to play with the cards you are dealt, and it somehow almost worked out.
I mean I think we're all aware that the highs were high and the lows were low. While there were definitely twists that played a factor and some people definitely were impacted by the swap/idols/ect, those didn't dominate the game. The people playing it did which is how a good season should turn out. It wasn't luck or arbitrary BS as to who comes out on top or made it to the finals, it was based solely on the effort you put in and how you successful you were at building connections and strategizing with other strangers. The only downside was the Angelina and Missy drama, but even then, those two were a huge and necessary part of this game from the beginning to the end. Couldn't imagine this game without them.
I have no idea how this compares to other Stranded games. I also have no idea how this compares to other games I have played since it felt like a completely different experience. Either way, I had a blast. And that's really all that counts when you're trying to find something to pass the time these days. Thanks to everybody who was involved, and I hope I at least partially delivered on the ridiculous expectations poody gave to me before this started.